Susu Nousala
... ... is a Creative Systemic Researcher.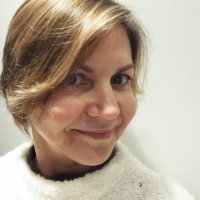 Follow some of these links for more information on the Internet.
About
Currently a Professor with the College of Design and Innovation, Tongji University, Shanghai.
At Aalto University (Helsinki, Finland), was previously a Senior Research Fellow; a lecturer for the Master's Programme in Creative Sustainability; course developer and project coordinator for Aalto LABs (a CS project activity).
Awarded an honorary Research Fellow at GAMUT, Faculty of Architecture, Building and Planning, University of Melbourne, Australia.
Has been visiting professor at Chiang Mai University (Thailand) with the Faculty of Management, Business Administration.
Was a co-founder and co-director of Kororoit Institute, focused on interdisciplinary research complex and chaotic systems centered in Melbourne, Australia.
Was a Research Fellow at RMIT Design and Social Context, managing/researching for national and international research projects.
Was trained and worked in art and cultural material conservation for various major cultural institutions Australia, England, France, Holland, USA and Singapore.
Has chaired and co-chaired at numerous international symposiums and conferences; is author and co-author for more than 50 refereed journal, conference papers and book chapters; has received academic and international awards as an invited guest and keynote speaker.
Has been successful in working with many multi-disciplinary teams (securing funding for National/International projects) in many countries including, Australia, New Zealand, Singapore, Malaysia, Indonesia, Thailand, Laos, Vietnam, India, Hong Kong, Taiwan, China, Finland, Denmark, England, France, Germany, Italy, Spain, Switzerland, North America, Mexico.